The girl from the background of history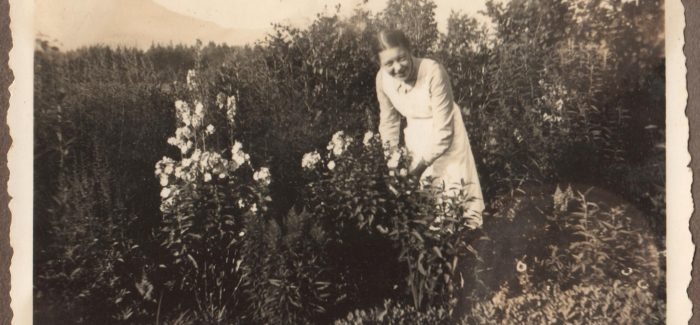 Ljudmila Belcijan and her journey to Africa with the family of prince Paul Karađorđević
Ljudmila (Milka) Belcijan was born on 16 September 1924 in Vinje (Dol pri Ljubljani) to her mother Marija (née Virt) and father Janez. There were four children in the family: Ljudmila, Mimi, Jože and Franc. The Belcijan family moved to a rented house in Predoslje. Ljudmila finished six grades of primary school there. She attended a sewing course in Ljubljana, as she wanted to become a teacher of handicrafts. When she was fifteen, she broadened her experience in Macarol Sewing Workshop in Kranj.
The proximity of the Brdo Castle affected the residents of Predoslje, especially after 1935, when the castle became the summer residence of the family of Prince Paul Karađorđević, the Regent
of the Kingdom of Yugoslavia.
Ljudmila Belcijan first worked at the Brdo Castle, and later also at the White Palace in Belgrade. Her duties varied from cleaning, laundering, ironing and sewing to babysitting Paul's daughter, Princess Elisabeth. When ruled by Prince Paul, the Kingdom of Yugoslavia joined the Tripartite Pact in order to avoid the military conflict with Hitler's Germany and Mussolini's Italy. On 27 March 1941, the army launched a coup, overthrew the government, abolished the regency and proclaimed the
minor King Peter II an adult. Prince Paul and his family were forced to withdraw to Kenya, to Lake Naivasha (north of Nairobi), where they were interned under the British control. Ljudmila Belcijan left with them as well. In March 1943, the British authorities approved the family to move to Johannesburg, South Africa, due to Prince Paul's poor health. Ljudmila married there for the first time in December 1945 and started a new life. Prince Paul and his family moved to Switzerland in October 1948, and four years later, on to Paris, where the Prince died in 1976. Paul's wife, Princess Olga, corresponded with Ljudmila all her life. The Princess was very curious as to how
her family lived in Africa, and in every letter, she asked about her family in Slovenia whom Ljudmila
visited every seven or eight years.