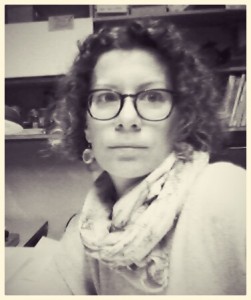 Sandra Dimitrijevič

konservatorka – restavratorka
Phone: 04 201 39 81
email: sandra.dimitrijevic@gorenjski-muzej.si
Zdenka Kramar

strokovna konservatorska-restavratorska tehnica
Phone: 04 201 39 81
email: zdenka.kramar@gorenjski-muzej.si
The conservationists/restorers' care for the objects of cultural heritage –for the museum, that is artefacts and exhibits – begins when the items enter the museum and never ends.
The museum artefacts are unearthed archaeological items, cultural and historic items (also called items of practical art), ethnological items and items from recent history and modernity. Just as the age of these items varies, so do the materials out of which they are made and their state of preservation.
All these affect the work of the conservationists/restorers. Their work encompasses:
– passive conservation (tending to the microclimate in the storage in exhibition rooms, ensuring the correct forms of transportation and use and making sure that the artefacts are conserved and exhibited under the best possible conditions),
-active conservation (direct intervention aimed at slowing down the processes of deterioration). We only use reversible processes and materials that change as little as possible over time. We also keep records of the state of the original items and all interventions).