Exhibition Valentin Hodnik (1896 – 1935)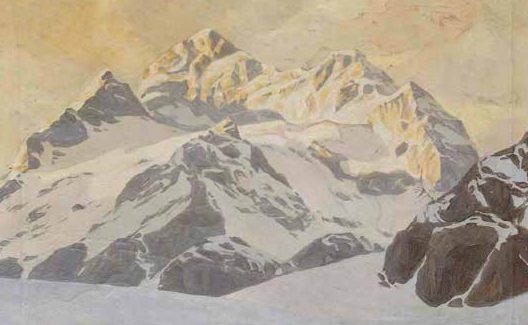 We kindly invite you to visit the exhibition
Valentin Hodnik (1896 – 1935)
Donation of Angela Hodnik
which was opened on Friday, January 11, 2019, at 6 pm in the The Museum of Tomaž Godec in Bohinjska Bistrica.
He was born on 18 February 1896 in a large family in Stara Fužina. The local people named him Htorov Bavant. He attended elementary school in Srednja vas.Teacher Ivan Rihtaršič discovered his artistic talent. He continued his education at the sculpture department of the Arts Craft School in Ljubljana (Prof. A. Repič).
During the First World War, he arranged a modest studio in his home. In September 1917 he exhibited for the first time at a group exhibition at the Jakopič Pavilion in Ljubljana. In 1921, he enrolled at Academy of Arts and Crafts in Zagreb, where he attended two semesters (Prof. F. Kovačević, M. Vanka et al.). In September 1922, he was among the founding members of Bohinj
branches of the Skala Tourist Club. In 1924, he exhibited paintings and photographs at the First Mountain Exhibition in Belgrade. In 1928, he had an independent exhibition of mountain and other motifs in the Jakopič pavilion in Ljubljana. He became the central representative of mountain motifs in Slovenian painting. His specialty were winter motifs. In 1929 he exhibited with painter Janez Cvetko and sculptor Peter Lobodo in Jakopič's pavilion in Ljubljana.
In 1930 he built a modest home and studio in Ukanc – Villa Ruša. He exhibited in Bohinj. In the years 1931-1932 he made a model of Triglav with its surroundings. He died on December 6, 1935.